Find the Best Software Development Company for Software Outsourcing, in under 60 seconds
Answer a quick 5-question questionnaire and get a custom recommendation for the best software outsourcing company for your project.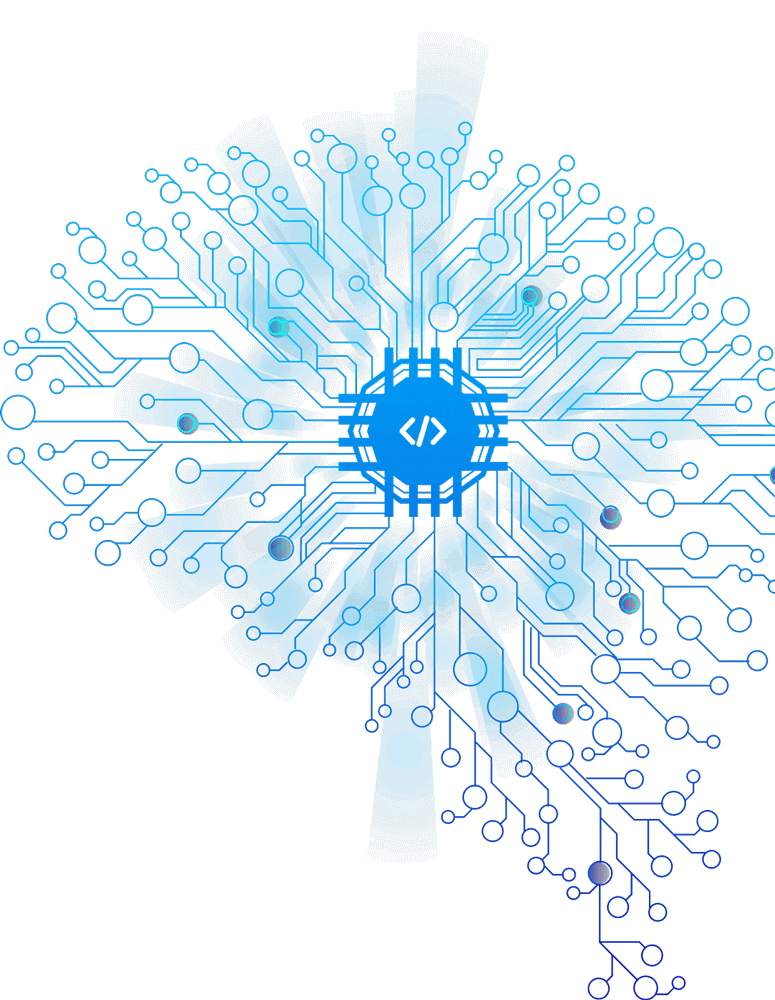 How It Works
Answer a Set of Five Questions
Answer a 5-question brief quiz to allow us to understand your project and what are you looking for.
We Will Analyze Your Needs
Our algorithm will analyze your answers and prepare a personalized report tailored to your development needs.
Get your custom recommendation
Benefit from personalized recommendations crafted by Global Software Companies to align with your specific needs.
Backed by 700+ hours of meticulous research, customer feedback, public sentiment analysis, comprehensive website evaluations, and an unwavering commitment to impartiality
Start Quiz
High-Quality
Development Services Come First
Updated on August 16th, 2023
At Global Software Companies, we believe quality trumps pedigree. That is why we've made it our mission to find the best software development companies from around the globe and give them a place in the spotlight. You get to hire experienced developers while they get a chance to branch out into the global market.
The Easiest Way to Outsource Software Development: We create and curate lists of the best software development companies from different outsourcing destinations so that you can find a partner to work on your projects in minutes. From Latin America to Eastern Europe, we dive deep into each company's portfolio and present it to you. Check out the lists and see what the companies offer.
The 15 Best Software Development Companies in 2023
What You Get When You Outsource Software Development
Are you still deliberating whether you should search for developers globally? What do you get when you outsource software development? In short:
More potential developers
Better profit margins
Speedy delivery
So let's expand on that a bit.
Access to the Global Talent Pool
If you've been looking to hire software developers lately, you're definitely aware that high-skilled developers are in high demand and low supply. The downside is that the developer crisis is only likely to deepen – the U.S. Bureau of Labor Statistics estimates that 162,900 new developers will be needed annually until 2031. And that's not taking into account the positions that are already unfilled.
But here's the thing – the developer shortage crisis isn't global. The current (and more than likely future) market conditions necessitate a change in perspective. You shouldn't expect to find American or Western European developers ready to take on your projects. On the other hand, if you access the global talent pool, you can expect to find developers with the skills you need. This is why you outsource development – to have access to the world's experts.
Lower Rates, Same Services
But outsourcing software development isn't just about finding developers that can get the job done, is it? It's also done to cut costs and increase your profit margins. There's no doubt that offshore software companies charge lower rates. The wages in these countries are lower, there's less overhead, so they can get away with charging less, while still making a profit.
Yet, the lower rates beg the question – are they cheaper because their services are not as good? That would be a resounding no. They charge lower rates because it helps them stay competitive in the global market, that's all there is to it. them stay competitive in the global market, that's all there is to it.
Google outsources development to Argentina, Shopify to Brazil, Microsoft to Peru, Verizon to Ukraine, Apple to Romania, and there are hundreds more examples.
Would these companies outsource software development if they were getting subpar services? The short of it is that the best companies from these countries are as good as any in the world.
Get the Job Done on Time
At the end of the day, the business world functions according to deadlines. Maybe you need a payment platform for your website to be up and running on the day of launch. You may need to transfer all of your information to the cloud to improve your security protocols. Maybe you need a custom mobile app to launch your product.
Whatever it is, you can't wait until local development companies just happen to become available. And that's the third main advantage of outsourcing software development – you can complete your projects on time. The best outsourcing companies offer entire dedicated teams of developers that can work on a tight schedule and get the job done according to your needs.
The Main Problem with Outsourcing Development
Yet, with all the benefits of outsourcing software development, there's still one major hurdle you need to overcome if you're going down this route – how do you find a partner that can meet your needs? This is where Global Software Companies come in. We probe, investigate, and examine so you don't have to. So check out our curated lists to find a company you can outsource software development to.
Frequently Asked Question
What is the cost of hiring a software development company?
The cost of hiring a software development company largely depends on the company's quality, technology and reputation. Nevertheless, they tend to range between $40 and $100 USD per hour.
What is software development outsourcing?
Software development outsourcing is contracting an outside company to assist in the development of software or completely taking over the development process.
Why should I hire an offshore software development company?
Outsourcing software development has the following primary benefits:
Lower costs;
Access to a larger pool of skilled developers;
Speedy execution of software projects.
What are the stages of software development outsourcing?
Software development outsourcing is typically done in 6 stages:
Defining the scope and requirements of a project;
Finding an outsourcing partner;
Selecting the most appropriate outsourcing model;
Development;
Deployment;
Maintenance.
What are the 3 relationship-based outsourcing models?
Based on the relationship the client company and the outsourcing partner will have, there are 3 relationship-based outsourcing models:
Staff augmentation - when the client company leases developers from the outsourcing partner for in-house projects to fill a skill gap in their internal team.
Dedicated teams - when a client company hires a dedicated team from the outsourcing partner for a defined scope of work. The dedicated team may or may not work with the in-house team. The dedicated team reports to someone in a managerial position from the client company.
Project-based - when a client company hires an outsourcing partner to complete an entire project, with the responsibility for the completion of the project resting on the outsourcing partner. The outsourcing partner forms the team(s), does the planning, and is responsible for all project management responsibilities.
What is SDLC (software development life cycle)?
The software development life cycle is the process that is used to design, develop, and test software. It usually consists of 6 stages:
Requirement analysis;
Defining the requirements of the project;
Design;
Development;
Testing;
Deployment and maintenance.
How do I choose a software development company?
Choosing a software development company heavily depends on the needs of your project, the deadlines, and the budget. Here are the basic steps for selecting a company:
Define the scope and requirements of your project;
Look at the ratings and reviews of software companies;
Read their portfolios;
Look at employees' profiles;
Define a company's areas of expertise;
Learn about their previous clients;
Find out what project management methodology the company uses;
Learn about the tech the company utilizes for development;
Get their location;
Find out about their rates and payment models.
What is the risk of hiring a bad software development company?
If you hire a bad software development company, you risk:
Getting an unfinished/non-functional product;
Delays and not having the product launched on time;
Software with a lot of bugs.
Hiring bad software companies can lead to directly losing money because of deficient software, needing to invest more funds to hire other developers to fix/create a new product, and losing potential customers because of delays to the product.
What are the types of machine learning?
The types of machine learning include supervised learning, unsupervised learning, semi-supervised learning, and reinforcement learning.
What is a software development company?
Software development companies are businesses that design, develop, build, and maintain applications, frameworks, and other software technology.
We Are a Collaborative of Experts in The Software Development Industry
At GlobalSoftwareCompanies.com, we are proud of our expertise level in software development processes and building engineering teams. We have partnered with experts worldwide to create a collective to make the industry and its customers thrive. Our mission is to make the software development process more accessible, increase trustworthiness and decrease the fat of software companies.